Wow! P has a lot going on in the sewing world.  I'll start with Patchwork.  This is a term used in quilting.  It is when you sew small pieces of cloth in different designs, colors, or textures together to create a block.  Here is an example.
You can see that different fabrics are sewn together in a random pattern.  They could also be sewn together to create a specific pattern.  When many different pieces of fabric are used, the type of quilt is referred to as a scrap quilt.
Now Patterns refer to the directions for creating a quilt or an article of clothing. There are many types of patterns used in quilting.  Appliquè requires a pattern for the shapes of the objects to be put on the background.
Many times there are patterns in the form of templates when you are making purses, toys, dolls, etc. and when paper piecing which is a way to create a quilt block that has a specific object in it.
Clothing patterns are made of thin paper with lines designating the direction of the grain of fabric to cut along.  The paper is pinned to the fabric, then cut out using pinking shears.  The pattern includes markings for the seams, darts, and areas that are matched up with the attaching piece of fabric.
Clothing patterns have improved so much in the last fifty years.  The directions are written well and the patterns themselves have improved.  Cutting clothes out is still not my favorite part of the operation, but with the new sewing machines with the variety of stitches, it makes it possible to use regular scissors rather than the pinking shears.
Here is a typical clothes pattern.  On the left is the pattern itself which is pinned to the fabric so that the shapes can be cut out.  On the right is a picture of the outside of the envelope that pattern comes in and then the description of what pieces are used for what options you choose.  Finally, there is the pattern layout.  The width of the fabric you are using determines the layout of the pattern so that there is minimal waste.
You can make your own patterns as well.  When my granddaughter was little I used to design cute little sundresses for her.  They are simple to make and work up so quickly.
Pins, they are just what you are imagining.  There is such a variety of pins that are used in quilting and sewing.  Dressmaking straight pins, appliquè pins which are thin and shorter, glass head pins, pins with directions on the top, safety pins, large hat or corsage pins and I am sure there are some I have not thought of at this time.
When quilting to keep your seams even and your blocks nestled into each other, use of pins is helpful.  Some people never pin, some always pin.
When constructing clothing pinning is essential to a good fit.  First, the pattern is pinned onto the fabric, then the pieces are pinned together for sewing.  No matter what you are making pins are always a part of the process.
Pincushions are simply where you keep your pins handy for use.  There are many different kinds of pin cushions.  Sewers and quilters love pin cushions.  The cuter the better.  I will mention here that even the magnetic pin holders are referred to as pin cushions.  Here are a few examples.
Pinking shears have serrated blades that leave a zig-zag type of edge on fabric so it won't fray.  See the difference between the pinking shears and regular scissors?
Pleats are a double or multiple folds in a garment or other item
made of cloth, held by stitching the top or side. These create extra room in the piece.  For instance a pleated skirt.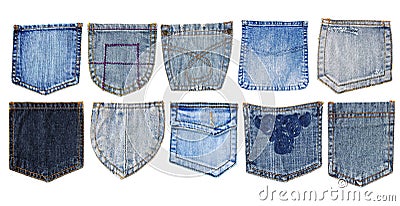 Pockets are added to all kinds of things.  Clothing, pocketbooks, lap quilts, and wall hangings to name a few.  They are not only a useful thing to have in your garment, but are also a design element.  I have included a selection of jeans pockets that are used by various manufacturers.  As a quilter, I have added pockets to purses, quilts, and clothing.  You can never have too many pockets.
That brings us to Project.  In the quilting and sewing world what we are working on is referred to as a project.  Usually, quilters have more than one project going at a time.  I am not sure how this happens.  Maybe it's because in the middle of one project you need to make a new baby quilt, or a wall hanging for a friend's birthday, or you take a class, and sometimes you just get bored with what you are doing and need a break from it.
That wraps up the P.  I hope you have learned a little something while visiting me today.
Wanda